SCAM ALERT FOR EXHIBITORS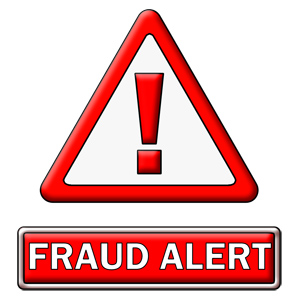 As per our privacy policy, Marketplace Events is a permission-based email sender. We do not share, rent, or sell any email lists.

Need a temporary exhibit insurance? Our partners at Duuo are providing our exhibitors with an exclusive rate on the cost of vendor insurance for the Ottawa Fall Home Show. Click Here to purchase your coverage in just a few clicks!



For over a decade, CFT has been a trusted local leader in automotive and metal recycling,
buying scrap metal in the Ottawa, Pembroke, and Gatineau area at competitive prices.
In addition to metal purchasing, we also offer roll-off dumpster rentals for commercial,
residential, and event applications.
Businesses and individuals looking for storage solutions can now count on us to provide
high-security outdoor options, including acreage leases, shipping container storage, and
equipment and vehicle parking at our new state-of-the art facility in Stittsville.
Introducing the QR Code!
A new way to accelerate leads generated onsite at the show. A floor decal with a unique QR Code will be placed in front of your booth.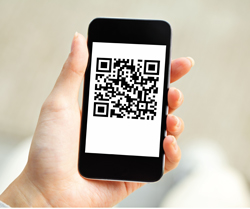 Move-In Information
Wednesday, September 27, 2023 8:00am-8:00pm
Thursday, September 28, 2023 8:00am-11:00am (Hand Carry Only)

Move-In Info

Fill out your Move-In Questionnaire (mandatory)
Please fill out your move-in questionnaire by August 28nd. In order to avoid delays during move-in, please respect the 20-minute allocated loading dock access and advise Show Management of any additional delivery. Any delivery during Show days will only be allowed one hour before Show opening. Show Management must be advised to ensure facility will be accessible.
Forklift Service: Complimentary forklift service will be available for the transportation of heavy material, during move-in. Forklifts are available on Wednesday only and ending at 6pm. Exhibitors are required to confirm their forklift needs by returning the move-in form questionnaire.

Should you have any concern with your scheduled move-in time, or require exceptions due to your booth set-up, please contact Julia from Ottawa Event Management at Julia.Blais3@Gmail.com.
Move-Out Information
Sunday, October 1st, 2023 6:00pm - 10:00pm
Monday, October 2nd, 2023 8:00am - 2:00pm


Move-Out Information
No tear-down will be permitted before the end of the show on Sunday, October 1st at 5pm to respect all visitors of the show. Aisle carpets will be removed right when the show closes. Dollies and forklifts will only be allowed to circulate once the aisle carpets have been removed.
SCAM WARNING
There have been a number of spam emails offering our attendee lists. These are scams and the senders are unauthorized to use the Marketplace Events' name. These scammers are attempting to receive monies from exhibiting companies without providing anything in return. These emails are not approved by Marketplace Events, and Marketplace Events would never ask for bank information or other sensitive information over email.
CLICK HERE for more information.
EXHIBITOR REGULATIONS
-Floor covering (same size as your booth) is mandatory.
-Walls higher than 8' have to be finished on both sides. No publicity on the back side.
-Walls higher than 12' have to be approved by the show management.
-There is a visibility fee of $500 for banner hanging. Talk to your representative for more information.
-Rigid walls are mandatory for booths located on the main aisle.
Supplier Order Forms

Please note all important supplier deadlines. Place your orders early!
1) Floor Covering
Floor covering is mandatory for your booth, it could be carpets, tiles. It has to be the same size as your booth space. If you don't have any, you can rent it with Stronco - (our official supplier for furniture, carpets and more) :
To order online with Stronco : here
Show Code : 510934623
For more information, contact: exhibitorservices@stronco.com.
2) Booth Walls
Black partitions are provided by the Show Management except if you are located on the main aisle. Rigid walls are mandatory for booths located on the main aisle. You can rent rigid walls or custom booths with Stronco (see order forms below). If your walls are higher than 8', they have to be finished on both sides. No publicity is allowed on the back side. Any walls higher than 12' have to be approved by the show management (please contact exhibitorservices@expomediainc.com). Preferential pricing before September 4th.

To order online with Stronco : here
Show Code : 510934623
3) Furniture rental, custom booths, graphics & material handling (ordered with Stronco)

Please use the following forms to order furniture, signs & graphics, or transportation and early receival from Stronco, the official show decorator. Preferential pricing before September 4th.
To order online with Stronco : here
Show Code : 510934623
For more information, contact: exhibitorservices@stronco.com
4) Electrical, parking passes,water connections, natural gas, Wi-Fi, banner hanging and booth cleaning (with EY Centre).
The EY Center is the supplier for the following services. Please use the EY Center'sEY Center's online platform online platform to place your orders if you need any of the following for the show:
Preferential pricing ends on September 7th
Electricity orders
Please note that your booth does not come with electrical. You must order electricity if needed.
Water connections
Natural Gas
Internet/Wi-Fi
Banner hanging
There is a visibility fee of $500 for banner hanging. If you wish to purchase this visibility, please contact show management at exhibitorservices@expomediainc.com. Once approved by show management, you may order your banner hanging services from the EY Center.
For any questions concerning your orders with the EY Center or any inquiries while using this platform please contact 613-822-8800 or eventservices@eycentre.ca
5) Audio-Visual
If you wish to rent audio-visual equipment or services for your booth, you may use our official Audio-Visual supplier, AV-Canada. Please fill out the form below and send it to martin.s@av-canada.com. Early bird pricing ends on September 8th.
6) Are you thinking about having a contest on site?

Show Management will be strictly adhering to the guidelines for running contests and competitions as stated in the Competition Act and in the Exhibitor Manual. All contests must be approved by Show Management. Please send your contest rules & regulations and a copy of the ballot for approval to exhibitorservices@expomediainc.com prior to August 22nd, 2023.
The following conditions must be clearly stated on the ballots (see example on next page):
Approximate retail value of prize
No purchase necessary
Not redeemable for cash
Delivery/Installation included/not included
Information obtained from ballots is to be used in the following manner:
Solely by the exhibitor who collected the information
Solely for the purpose mentioned on the ballot
Every coupon must have the following text:
Yes, I would like to receive future information from _______ (company)

Show Management reserves the right to terminate any contest, by removing ballots and ballot boxes from the booth, if it does not comply with the competition act, or with Show Management regulations.

This policy is in effect to protect the consumers, as well as yourselves. It is in the best interest of all concerned to adhere to the Competition Act and show regulations. If you have any questions please contact: exhibitorservices@expomediainc.com.

7) Exhibitor Badges
You have 3 exhibitor badges included every 100sqft.
Example : If your booth space is a 10' x 20' you get 6 exhibitor badges.
If you think you need more you can order some with the form below.

8) Parking
EY Centre parking is $8.00 per day, tax included. This option is available onsite and is a single-entry ticket. Please use the EY Center's online portal to purchase a parking pass, which allows to come in and out as many times as you need for the whole duration of the show. The parking pass is $32 per car. There are limited parking passes available, they are sold on a first come, first served basis.



9) Food and Beverage Sample or Sale.

If you wish to offer or sale food and beverage sample during the show, you have to complete the authorization form from the EY Centre.

Food and Beverage Sampling - EY Centre


10) Insurance

All participants are required to be insured for the duration of the show, including the move-in and move-out period as per your contract.
The following must be included in your insurance policy:
Naming of "Ottawa Fall Home Show" and "Marketplace Events" as additional insured. Exact wording of the show name is required and the address is 370 Guy Street, Suite 210, Montreal, QC, H3J 1S6

The expiry date of the policy: show dates, including set-up and tear-down, must be covered (From September 28th to October 1st, 2023).
Your full company name, as listed on your space rental contract.
Your insurance should cover at least the following but is not restricted to:

Coverage of Third Party Bodily-Injury and Property-Damage
Blanket Contractual Liability
Employees as Additional Insured
Contingent Employers Liability
Broad-Form Property Damage
Personal Injury Liability
Cross Liability/Severability of Interest Clause.
Products and Completed Operations Liability ($2,000,000 sublimit)

Please have your insurer send your insurance certificate to the Ottawa Fall Home at exhibitorservices@expomediainc.com before September 1st, 2023. Exhibitors who have not submitted their proof of insurance will not be allowed to move in.

Need short-term insurance coverage?
Only pay for the days you need! Our partners at Duuo are providing our exhibitors an exclusive rate on vendor insurance for the "Show Name". Click HERE to purchase your coverage in just a few clicks!
SOCIAL MEDIA
#LetsGetSocial
Share your show pics or your home reno projects with us.
Hashtags: #OttawaFallHomeShow23 #OttawaHomeShow

In efforts to protect potential joint customers from fraudulent events and scammers, we request that you do not create your own Facebook Event. This helps us manage ticket sales for the event, and ensures that our team are available to support both exhibitors and potential attendees with any questions, comments, or concerns that they have. Please feel free to reach out to your show manager or show marketing manager with your companies' Facebook page and we can add you as a co-host to the official event.
Click Here to go to our Facebook Event for 2023.
Click Here for the Social Media Marketing Kit
Hotel partner
Sandman Hotel
Address: 250 W Hunt Club Rd, Ottawa, ON K2E 0B7
Book your hotel room via Sandman Hotel, before August 28th, and receive a discount!
Here are your booking options:

1) Call the hotel directly (1-800-726-3626 OR 613-216-7263) and provide dates and block code 2309EXPO and the front desk staff will take care of the rest;
2) Send an email to res_signatureyow@sandman.ca and provide your dates and the code 2309EXPO.
Want Additional Visibility?
Get more visibility: Advertise in the Show Guide!

With over 10,000 copies distributed on site, the Show Guide is the exhibitor reference for all the visitors.
For more information, contact: Wendy@dtarget.com