Incorporating Greenery Into Your Home This Fall
Sep 17, 2018, 14:03 PM
Saying goodbye to warm days spent outside can be tough when Fall comes around. To ease the transition and bring some of the outdoors in, try incorporating plants and greenery into your home this Autumn. Indoor plants have seen a massive resurgence in home décor trends recently due to their versatility and the fresh vibe they bring to any room.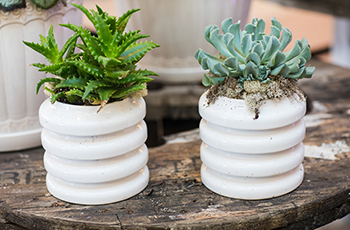 Start with a simple wreath to bring the outdoors in.
If you're intimidated by the thought of bringing greenery into your home, start simple with a wreath. Wreaths are staples in Fall décor but are unfortunately often limited to the outdoors. Try finding a simple wreath made primarily of greenery or simple flowers and use it to fill up space on a wall, decorate a drab door or even hang it in a window. You can switch up the style and colour of your wreath every so often as the plants start to wilt which is a fun but easy way to keep your rooms fresh and updated. That being said, if you're looking for a really low maintenance solution, you can find tons of wreaths made with artificial plants, ensuring you never have to worry about wilting or dying foliage.
Liven up a room with low-maintenance succulents.
Part of this recent resurgence of plants has been the succulent trend. Succulents are the perfect way to bring a unique pop of colour and nature to any room in your home. Not to mention, these little wonders are the most low-maintenance plants ever. Succulents come in all different shapes and sizes so why not incorporate a few different ones? We love succulents to liven up end tables, freshen up a mantle, or renew kitchen and bathroom counters.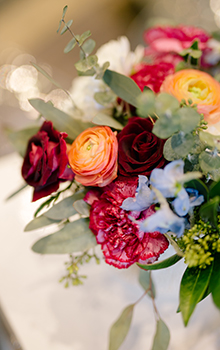 Fresh cut flowers never go out of style.
Just because summer is on its way out doesn't mean you need to stop bringing fresh flowers into the home. Fresh flowers are a quick and easy way to make any room feel lush and radiant. It really is too bad that they are given the reputation of being more summer and spring décor. If you pick the right flowers and greenery, you can incorporate gorgeous arrangements throughout your home, all year long. For the perfect fall arrangement, we suggest focusing on flowers that are closer to earth tones, such as yellows and oranges. Burgundy flowers are incredibly popular this season. Paired with thick greenery and complimentary white flowers, this trendy burgundy arrangement will be the perfect fall statement piece in your home. If fresh flowers seem too high maintenance, fall is the perfect time to try dried flowers. Try pairing dried hydrangeas with colourful autumnal leaves for a breathtaking centrepiece this Thanksgiving.
Add dimension with a dedicated plant corner.
If you have an area of a room that could use some freshening up, why not try a plant corner? We suggest using a bench, shelves, different sized planters or anything you can get your hands on, to create levels of plants in a corner of your room. Fill these different levels with all sorts of plants to bring life and dimension to the corner. Hanging plants on shelves are a great addition, as are big potted plants. The layered effect creates a look of abundance and, if you use several different types of plants, whimsy as well.
For more home décor advice, visit us at the Ottawa Fall Home Show, September 27-30, 2018. Get your tickets online and SAVE $3!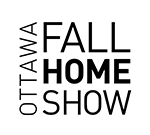 EY CENTRE
SEPTEMBER 27-30, 2018