#613DIY - Inspire, Renew, Restore
Sep 11, 2018, 14:38 PM
Upcycling - the process of turning something considered waste into something useful - is a trend that continues to grow in popularity. But while it may seem new, upcycling has been going on for generations. Just think of your grandmother creating colourful quilts out of scraps of fabric. Or maybe you've watched The Sound of Music and seen curtains become clothes. Upcycling is an old and practical favourite, with limitless possibilities. This year at the Ottawa Fall Home Show, we are proud to once again offer an upcycle challenge, with a twist - #613DIY: Inspire, Renew, Restore presented by Rust-oleum Canada.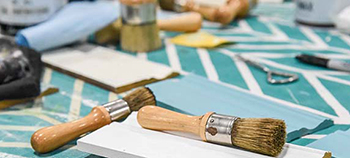 With help from local design and DIY expert Sarah Kidder, visitors can use Rust-Oleum products to bring their pre-loved housewares new life and purpose. Participants can bring their own items from home or choose from several onsite items courtesy of Habitat for Humanity's Restore, which will be available on donation.
A series of items professionally upcycled by Sarah Kidder will be up for the taking to the highest bidder of the silent auction at the Habitat for Humanity booth. All proceeds will go to the Greater Ottawa Habitat for Humanity.
We can't wait to see folks from the 613 get inspired to renew and restore their favourite items! Don't miss out! Get your tickets online and SAVE $3.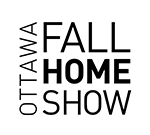 EY CENTRE
SEPTEMBER 27-30, 2018