FlowerNite
Sep 28, 2017, 13:43 PM
A new type of night out is hitting Ottawa in the form of fun floral workshops with FlowerNite. The rapidly growing social event is making waves with bridal parties, girls nights and date nights across Ottawa and the Ottawa Valley. FlowerNite encourages you to explore your creative side while enjoying quality time with friends and family, all the while creating a gorgeous floral arrangement.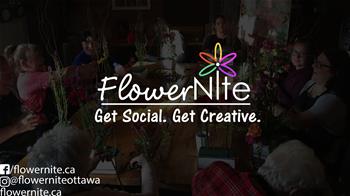 FlowerNite is all about the experience. All materials are provided upon arrival so all you need to do is pick, cut and place the flowers, all the while socializing and enjoying a drink or two. There's no need to feel intimated by the impressive looking arrangements, a trained host or hostess will walk you through each step of the arranging process and ensure you're able to become a florist in a matter ofhours. Hostess Megan Brazeau describes the experience as not only tons of fun, but also therapeutic. Your arrangement is bound to be gorgeous no matter what so there's no stress to get it perfect.
As the weather turns chillier, FlowerNite is featuring seasonal arrangements that will make thoughtful gifts and brighten any home. As fall approaches, be on the lookout for arrangements with a pumpkin theme, as well as more and more seasonal flowers and colours. Come holiday season, FlowerNite is also adding wreaths to their arrangement options. Not the arrangement you were looking for? Not a problem! FlowerNite's website previews the arrangements that will be featured at each event so you can choose the bouquet you want to go home with. Signing up for the event you want is easy to do on FlowerNite's website under their events tab where each event is listed by date or location.
To try it out for yourself, join us at the Ottawa Fall Home Show. FlowerNite will be set up all weekend at the show so don't forget to drop by the booth and create your very own unique arrangement. After trying the experience out, FlowerNite hosts and hostesses will be available to answer any and all of your questions.
The Ottawa Home Show takes over the EY Centre September 28-October 1, 2017. Don't miss out! Buy your tickets today!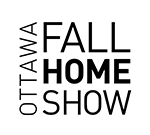 EY CENTRE

SEPTEMBER 28 - OCTOBER 1, 2017.